Integrating Counselling and Coaching – Exploring the Personal Consultancy Model: A Discussion With Dr. Nash Popovic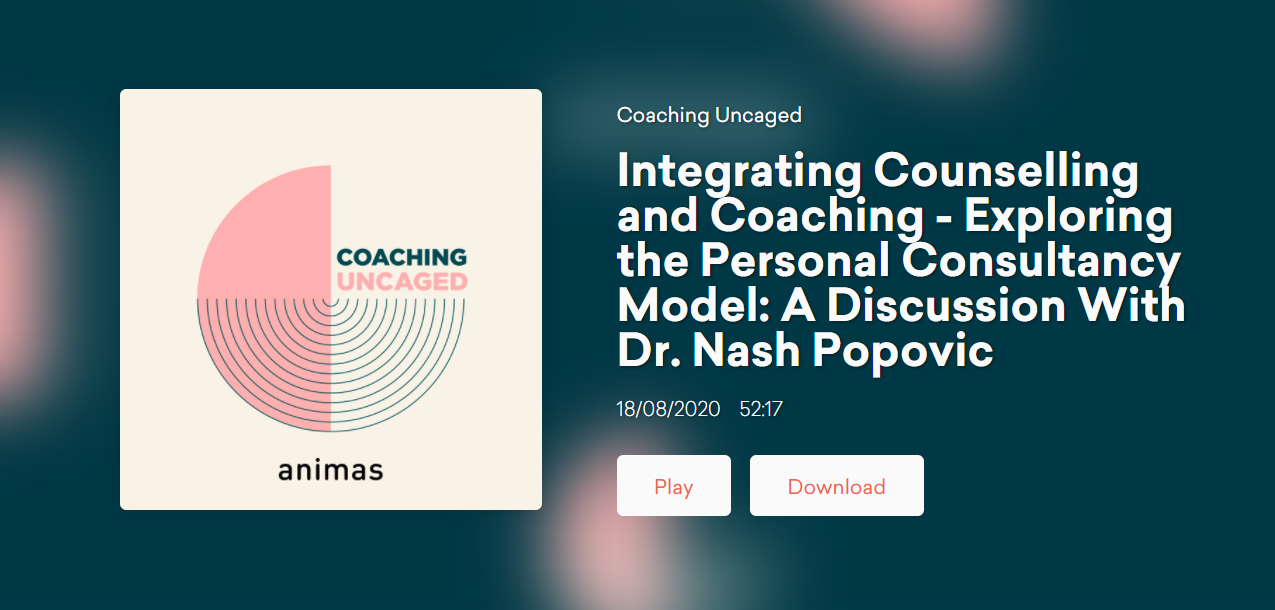 Tuesday, August 18, 2020
In this episode of Coaching Uncaged Animas Centre Director Robert Stephenson is joined by Director of the Personal Well-Being Centre, programme leader of the Masters in Integrative Counselling and Coaching at the University of East London, and founder of the Personal Consultancy model Dr. Nash Popovic. 
Nash explains his three-part Personal Consultancy model that integrates counselling and coaching, revealing why it is such an effective approach for enabling change and touching on the fundamental importance of 'being' with our clients before we begin any 'doing'.
Nash shares his thoughts around the lines and differences between coaching and counselling and how both practices are expanding to include elements of the other, offering Personal Consultancy as a forward step towards an integrative approach that combines the two.
Nash also shares what's next for his work, including the development of a training programme in integrative supervision, and his future goal to expand Personal Consultancy to include somatic elements in order to create a truly integrative approach to personal development. 
You can find out more about Nash and his work here: https://www.personalsynthesis.com/ 
You can listen to the entire episode here.